From the Pastor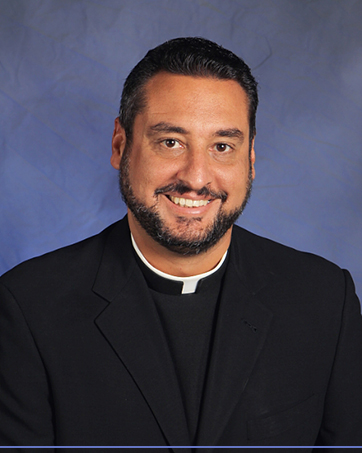 My dear St Matthew Family,
It is with a very heavy heart that I announce to all of you that Archbishop Wenski has asked me to go to another parish effective June 6. He has asked me to go to Nativity Church in Hollywood. As much of a shock and a surprise this may be to all of you, it was equally a shock and a surprise to me as I was not expecting this change now. I have been with all of you for 6 years and in those 6 years so many wonderful things hjave happened. Our parish has certainly grown, and many new families have become part of the St Matthew family. I trust that the new pastor who has been entrusted to your care will continue the wonderful things that have happened here.
I leave all of you with a very, very sad heart. I have, together with all of you, left blood sweat and tears in this parish to make it what it is now. So many of you have thanked me for what I have done, yet it really has been all of you who have stepped up to the plate and have helped this parish grow. I thank you for trusting me, believing in me and working with me. Those are the things that I take in my heart as I begin at Nativity. I know I made many mistakes and more than likely hurt some of you along the way, and I would like to apologize if ever I was anything but Christ-like to you.
Please know that in my heart, there was never anything other than wanting the best for St. Matthew. Please know that one of the hardest things for a priest is obedience to his bishop. When I was ordained, I promised that obedience, and now that obedience is being asked of me as I transfer to Nativity. Please do not write to the archbishop as that is not fair to him or me. I love all of you and I thank you for allowing me to shepherd you throughout these 6 years. But now the Lord needs me somewhere else. And as hard as that is for me and you, the obedience that I promised must now be exercised.
I would love to invite all of you to a goodbye party in the gazebo area on June 1. I will celebrate a mass and then we will gather outside to share our stories and say our goodbyes. The times for that will be forthcoming. Thank you for all of your love throughout these 6 years. It is the best thing I take with me. Be assured of my prayers and blessings!!
Fr. Robert M. Ayala